The Voice was started by host, Mrs. Brigette Thompson, in 2020. She originally started the program for project grad.  There is a panel of four judges and sixteen contestants. These contestants work very hard at what they do to try and be perfect. 
Tryouts start the week we come back from fall break. If you want to try out, it is effortless. There are typically QR codes outside of the library; when you scan it you can submit a two-minute video of you singing. You can also airdrop these videos to the host.
When these auditions are being judged it is completely anonymous and unbiased. The judges said to never be scared to try out, the more people that audition, the more opportunity for diversion.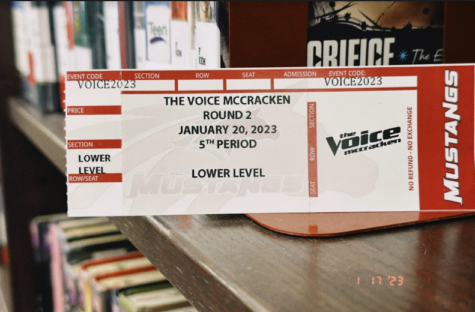 The next competition will be in December in the auditorium. 
The school Voice is a great way to get involved. It is important to put yourself out there and this is a great way. Good luck to all trying out and the contestants.