McCracken County arrived at Murray High to join the Murray High Lady Tigers, Marshall County Lady Marshalls, and Paducah Tilghman Lady Tornadoes as the heavy favorite. The Lady Mustangs had dominated the regular season going undefeated and crushed the Lady Tornadoes eleven to one in the district championship.
McCracken County had a tough match against the Lady Marshalls of Marshall County to start the regional tournament off. At the end of regulation, the score was tied at one goal a piece with Marshall's goal coming from Chaney Green on an assist by Addi Wall. The lone Lady Mustangs goal of regulation was netted by Audrey Estes and assisted by Maddy Ledgerwood. The Lady Stangs and Lady Marshalls would remain tied through overtime and go to penalty kicks where the Lady Mustangs would make all five of their opportunities and Marshall would miss one of their attempts, but that was all the Lady Mustangs needed to head to the Regional Championship.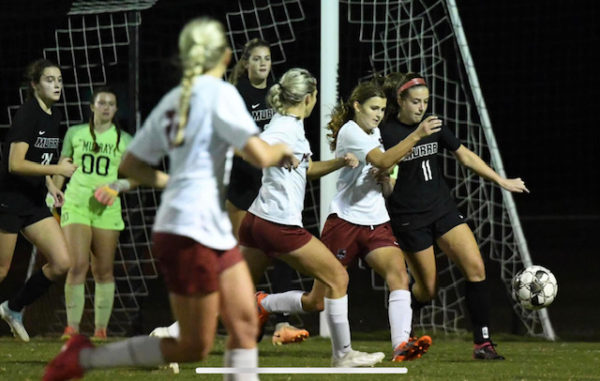 This Thursday saw the Lady Mustangs look to win their first Regional Championship in school history and be the first school from the district to win the women's regional championship since the Reidland Lady Greyhounds in 1994. The only thing standing in the way of the Lady Mustangs were the hosts of the tournament, the Lady Tigers of Murray High.  The game was filled with intense action that saw both teams jockeying for possession, but to no avail, as the teams would remain deadlocked at zero at halftime. Both teams would continue their even play into the second half as intensity would rise. Katelyn Heider of the Lady Mustangs would pick up a yellow card in the second half that would boost the contest's aggression. With just over five minutes left in the game, the Lady Mustangs would earn themselves a prime position for a goal after being awarded a corner kick.
Payton Ledgerwood of the Lady Mustangs would set the ball on the spot and line up to take the kick like she has done many times this season. Ledgerwood would strike the ball perfectly over the keeper's head, straight to Heider, who would put the ball in the back of the net after being left wide open in the box. With the Lady Mustangs up one to zero, Murray would look for a miracle to equalize the game to no avail as the Lady Mustangs would be crowned champions of the first region for the first time in school history.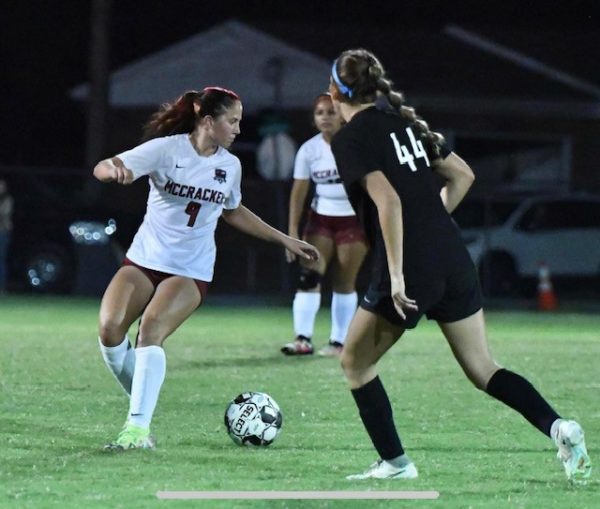 McCracken County will play against Henderson County in the first round of the state tournament at Henderson. They will be led by Addison Smith, who was on the All-Region Honorable Mention Team, Makenzie Burgett and Audrey Estes who were members of the All-Region Second Team, and Audrey Haley, Katelyn Heider, Maddy Ledgerwood, and Kiera "KK" Tynes who were members of the All-Region First Team.