On Tuesday, September 26, McCracken County High School hosted eight different schools for the annual First District Honor Choir, ending with an amazing concert that night.
The choir was directed by Dr. Bradley Almquist, the director of choral activities at Murray State University, and accompanied by Ms. Devonda Treece. Choirs came from Murray, Calloway, Ballard, Tilghman, Graves, Livingston, and Lyon County.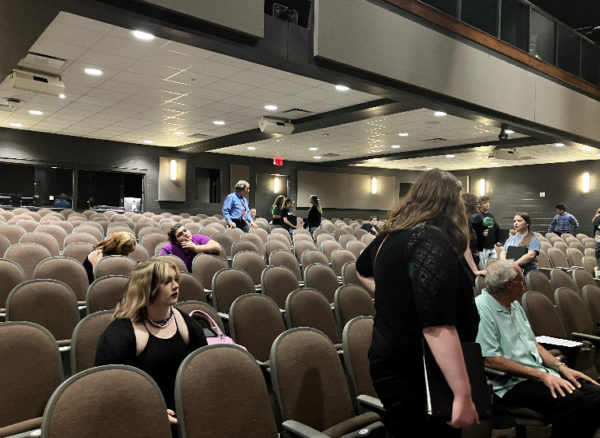 Five pieces were performed: Du bist wie eine Blume by Anton Bruckner, Gloria from Mass in C Major, K. 220 by Mozart, Lullaby by Daniel Elder, If Music Be the Food of Love by Rene Clausen, and Ye Followers of the Lamb by Edwin Ferguson. The theme of the concert was "love for humanity," according to Almquist.
Even though the rehearsals were long and sometimes tiring, students believed it was well worth it. Madison Hayes, a senior, commented on the event.
"The people were still kind and loved working with each other." 
In addition to the overall choir rehearsals, auditions were held for the four solos in Gloria. The chosen soloists were Cory'On Brooks, a junior from Tilghman, Connor Roberts, a senior from McCracken, Emma Bell, a senior from McCracken, and Audrey Barrett, a junior from McCracken. 
At 6:30, all the students gathered for the final concert, which ended with a standing ovation. 
The day after the concert, the Varsity Singers took some time to reflect.
"I feel like we did good as a group, especially with only one day of practice," Hayes stated.
Abby Scheer, a freshman, mentioned the difference between First District in middle and high school.
"[Middle school was] very different, I remember when we did [First District], we would have to travel to MSU and stay there until midnight."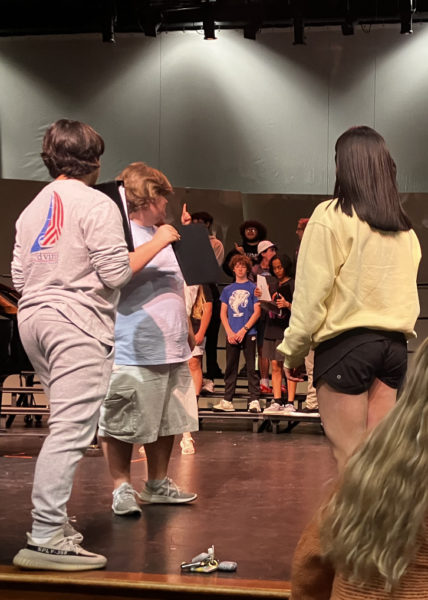 Choir members also referred to their favorite pieces, with If Music Be the Food of Love being one of the most popular. 
Overall, the First District Honor Choir was a very successful start to the year, and hopefully, a good sign for the performances to come.