This past week was easy for the Lady Mustangs as they earned a first-round bye in the district tournament after sweeping the season series against both their opponents. The Mustangs outscored the Lady Vikings of St. Mary nineteen to zero in two games and outscored Paducah Tilghman twenty-three to zero in two games.
The Lady Tornadoes would defeat St. Mary three to two to punch their ticket to the district championship and face the Lady Mustangs for the championship for the sixth time, the first since 2021.  Paducah Tilghman's lone goal of the contest would be scored by Erica Wurth. For the Lady Mustangs, there would be no shortage of scoring as the Lady Mustangs would find the back of the net on eleven different occasions to get the win via the mercy rule.
Savannah McDowell would lead the attack for the Lady Mustangs as she would collect a hat trick, scoring three times for the Lady Stangs.   Maddy Ledgerwood would end the night on hat trick watch with two goals while her older sister Payton Ledgerwood would contribute a goal to the scoresheet herself.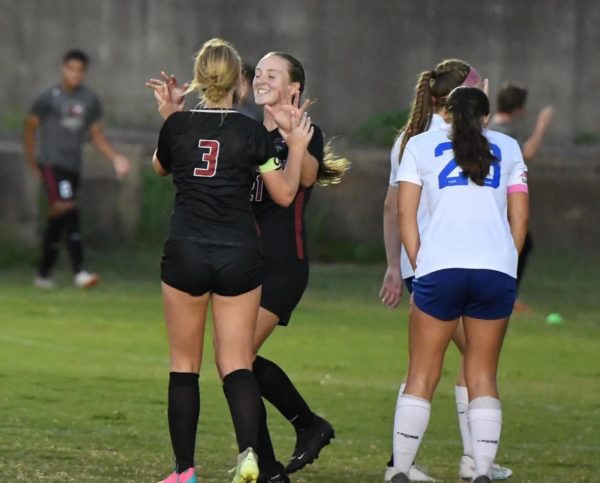 One-goal nights from Natalie Cryts, Kiera Tynes, MaKenzie Burgett, Katelyn Heider, and Audrey Haley would seal the game for the Lady Mustangs. Heider would also contribute two assists in the game while Haley and Estes would collect one assist each on top of the goals they scored earlier, also collecting assists were Brooklyn Lowery and Addy Green to seal the eleven-to-one win for the Lady Mustangs and send them off the Murray with very high hopes.