Preseason Thoughts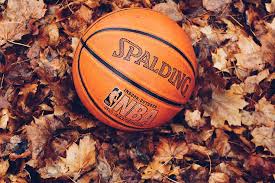 As the lady mustangs basketball season comes closer, the question is how far will they go? The Lady Mustangs basketball team last season went 31-2 only losing two games, one to Dupont Manual during the regular season and to Southwestern in the first round of the sweet sixteen tournament. 
The Lady Mustangs are practicing five days a week to work very hard on going farther this year. The girls scrimmage Tuesday against Sacred Heart in Mckenzie, Tennessee. I asked one of the girls how they thought they would do in the scrimmage on Tuesday and she believes that they will do very well. "I think we will do well at the scrimmage. We have been preparing since October 15, and we are looking forward to showing what we can do."  
The girls have very positive energy getting ready for this season and believe they will go that much farther this season. Mikee Buchanan believes that the season will go very well. She says "We  will play a lot of good competition this year. When we work together and put our practice into play, I think we have a good chance at a regional title." The Lady Mustangs also have a good outlook about post-season this year. Mikee Buchanan believes that they will hopefully make it further into the state tournament than they did last year. She says "We have been working hard since our loss in the first round of state last year." 
Everyone is rooting for the Lady Mustangs this year as the season opener draws that much closer. They play their first game on November the 28th against CCA at home.