December Horoscopes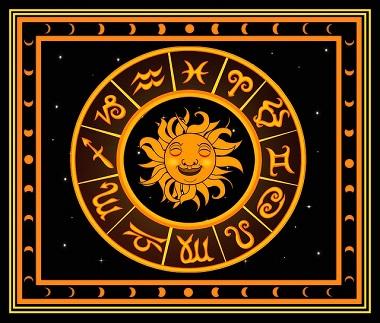 Jaden Raney, Messenger Reporter
January 3, 2018
Aries- December would be the perfect time for you to start thinking about some future plans, Aries. What are you naturally drawn to? What small steps can you take now to immerse yourself in your passions? Opportunities are at your door. This should also be a month to focus on your finances if you are employed. Ask yourself if you are satisfied with your spending habits lately.
Taurus- "What goes around, comes around" is a saying that you live by, Taurus. Your genuine kindness and good deeds will help you become prosperous this month. You will flourish socially, and you will be surrounded by the positive affirmation of your friends.
Gemini- Avoid selfish thoughts this month. This is a season of giving, and if you get too wrapped up in things that make you upset, you will not be able to enjoy the warmth that this time has to offer. Your closest connections will be important to your overall mood; bringing you ultimate happiness and comfort.
Cancer- December greets you with a burst of energy, Cancer! You will find it easy to tackle difficult tasks presented to you; whether it be within professional matters or your own personal goals. A spark of creativity may make you want to change up some things in your life, so don't hesitate to take matters into your own hands.
Leo- Your excellent leadership qualities and people skills will be illuminated this month, Leo! Understand that you have the power to make a change in your community, especially during the holiday season. Even simply doing volunteer work will help you feel renewed and productive. Your attitude is one that easily influences others, so make sure to keep a smile on your face and stand up for what you believe in. Now is the time to lift one another up!
Virgo- A fresh start is open to you, Virgo. You may have made some important self-discoveries lately or had an event in your life occur that changed your outlook. The last month of the year is important for you to make some much-needed adjustments to your life. Whatever problem you need to resolve, take care of it before the new year begins. You will want to have an empty book for your 2018… fill the chapters suitably!
Libra- Have you been feeling ambitious this month? Perhaps a new job that has interested you has found its way to you, or you have been daydreaming about your future plans. When December is over, make your own little planner or consider starting a new journal to write down short-term goals that you think will make you feel more accomplished and joyous.
Scorpio- Strength, perseverance, and confidence are all for you this month, Scorpio! Take anything that is thrown your way and make something of it. You may be filled with many ideas that will benefit your community, so don't let the ideas be just that. Share them, and take initiative. You will be recognized in a positive light for your positive actions.
Sagittarius- Your mind should be open during this time, Sagittarius. You never know who you might come across that ends up becoming close friends. New realms of possibilities come with the new year, so as 2017 comes to a close, think of everyone in your circle. Are you satisfied with the way they treat you? The way that you treat them? If so, let them know that you care for them during the holidays.
Capricorn- You may be wishing to let go of old aspects of your routine. Start the 2018 year organized, and you will feel a brand new you! One of your natural talents is the ability to get work done (confidently!) So use Christmas to relax, but don't hesitate to organize your life again before school or work begins.
Aquarius- Been feeling blue amongst the holiday cheer? You may find yourself struggling to maintain what you have worked so hard for. Have patience, and this month shall fill you with health and prosperity, for you deserve it.
Pisces- Don't get caught up in gossip this month, Pisces. Being honest with others and avoiding conflict will be a major aspect of your life soon, so always trust your "gut" feelings. This will be a fantastic year to meet your goals if you focus on what is important.