Vick – Sweatcoin: An App Review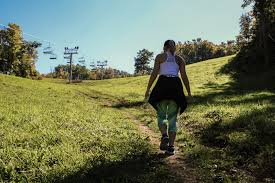 Olivia Vick, Messenger Reporter
January 31, 2018
Sweatcoin Pays You To Get Fit (Sweatcoin)  is an app that counts your "outdoor" steps and rewards you with digital currency, called Sweatcoins. According to the Sweatcoin website, you can use this currency either on goods and services through the app, or you can donate your Sweatcoins to partnered charities. For every 1,000 outdoor steps you take, you receive .95 Sweatcoins. The app is available for Apple and Android devices, has about 1 million downloads, and a 3.9-star rating.
One feature of this app is the Leaderboard. If your friends join you can motivate yourself to walk more by competing for the most steps. You also get 5 Sweatcoins for every friend you invite that joins. Another, which is considerably more motivating for me personally, is the Offers, which show some of the available items you can purchase with the Sweatcoins you are earning. The main screen shows how many total steps you have for the day, and how many of those are outdoor steps being converted into Sweatcoins. This number also shows up in your notifications, for easier access.
So far, this app has worked very well for me. While step count isn't 100% accurate, there are settings you can adjust to help and an info button that provides a list of ways to help the effectiveness of the step counter. I like being able to check the leaderboard for the people near me and my friends, because as a competitive person this can motivate me to move up on the list. For those of you who didn't play Pokemon, but enjoyed Pokemon Go may really enjoy the concept of this app, and the exercise they get due to it. This app has motivated me to get out a little more, and I really recommend that you try it. Maybe it can help you too.