Support Local Businesses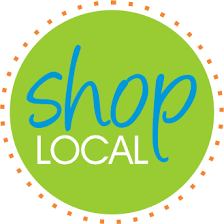 Kaitlyn Craig , Columnist and Human Interest Coordinator
June 12, 2018
According to the Small Business Administration, small businesses account for 99.7% of the businesses in the United States. This means that in almost every business you go into on a daily business, the owner is a normal person, just like you. Recently, Small Business Saturdays and Shop Local events have become more and more common, these things help spread the knowledge to support local business owners.
Most people don't realize how important it is to support these businesses and individuals. But these individuals run businesses that keep our city running the way it is supposed to, and that add culture, energy and uniqueness. They bring a family and friends feel to the customers that come into their establishment. Another thing that most people realize is how hard it is to own a business. To get their name out there, and to get customers to go there instead of the big name chains that they naturally trust.
Supporting local businesses also means supporting your community and your local economy. It has also been proven that small businesses donate 250% more to nonprofit and community causes than larger businesses. Another statistic is that if you spend $100 dollars at a local business, roughly $68 of it remains in your local economy, where if you spend it at a large business, only about $43 dollars of it remains. This is why we need to do everything we can to support these local businesses and their owners, because they are the ones who can help make this community the best it can be.